Daniela Martins De Souza
Naturopath and Massage Therapist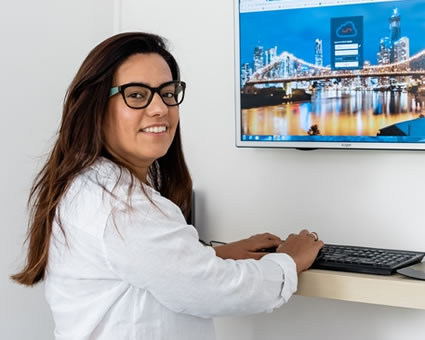 Daniela holds an advanced diploma in Naturopathy, an advanced diploma in Remedial Massage and has completed post-graduate training in environmental health and learned new strategies to manage immune system, digestive, neurological and hormonal dysfunctions..
A Lifelong Passion for Natural Health
Her passion for natural health started from a very young age watching her grandparents using herbs and real food as medicine. Daniela is passionate about real food, helping people live in healthier homes and empowering people to be proactive and stay on top of their health. She has a special interest in helping families and children to find their harmony and live more balanced lives. She gains constant inspiration from seeing clients make conscious changes to their physical health to find that it also benefits their emotional, mental and spiritual wellbeing. She loves working with other health professionals and community groups providing a more holistic approach to health.
Outside of Practice
In her spare time, Daniela enjoys walking in nature, spending time by the sea, preparing delicious and nutritious meals and sharing enriching and joyful experiences with family and friends. Call now or book directly online via contact us on the web site. EXPLORE NATUROPATHY »


Daniela Martins De Souza | 0409 570 246