Paediatric Chiropractic Care at
Noosa Life Chiropractic and Massage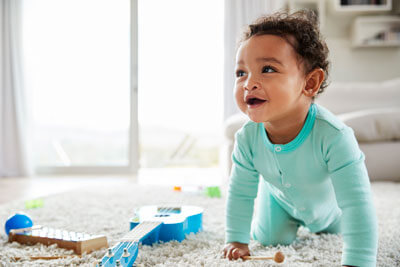 At Noosa Life Chiropractic and Massage, we promote the health of all ages. Our Chiropractor, Dr Roberto De Souza, has a depth of experience in seeing everyone, from newborn babies to seniors. If you would like your family to experience natural healthcare, please don't hesitate to book a time with us.
Why We See Children
Just like an adult, children have a spine and joints in the body that can become restricted. The human birth itself can be very traumatic to a lot of us leaving structural dysfunctions that can later affect our body's natural homeostasis. Our goal is to make sure children are checked early on to start reaping all the benefits of care. With a focus on beginning care early, it is our hope that each child may not suffer from more serious ailments or complications later in life.
It's important to note that chiropractic doesn't treat any condition, instead we look to remove interference in the nervous system.
Often parents bring their children when they are presenting with the following challenges:
Constant earaches
Inability to sleep
Night terrors
Bed-wetting
Behavioural problems
Poor posture
Sports injuries
In addition to earning a Doctor of Chiropractic at Palmer College of Chiropractic in the U.S., Dr Roberto has taken on additional studies in Paediatric Chiropractic. This three-year program allowed him to gain a depth of expertise on how best to help children of all ages and earned him the distinctive title of DICCP (Diplomate in Clinical Chiropractic Paediatrics) from the International Chiropractic Association (USA) and the New Zealand College of Chiropractic.
We love helping children get off to a great start in life through our natural care. As we are a family practice, we often see mums, dads and children at all different stages of their growth and development.
We understand that expenses might be top of the mind for many families. So when parents and their children come in together, we are happy to discuss more affordable pricing as a whole family. We don't want getting the care you need to be a financial stress on your family.
Do you adjust children in a certain way?

Yes. The techniques we use to adjust children are very different than those we use on adults. Only a gentle touch is necessary to adjust a child. Often, Dr Roberto employs low force techniques to make the necessary changes.
Does my child have to keep coming in if they're fine?

No. You are in charge of your own health and never need to come in if you don't think it is necessary. If anything occurs in the future and you would like to bring your child in again, just ring us and we will happy to accommodate you.
Do you have appointments outside of school hours?

Yes. We understand it can be difficult to bring your child in for an appointment during the week. We are also open on Saturdays and after school three days a week, which is convenient for many families.

Paediatric Chiropractor in Tewantin, Noosa, Sunshine Coast QLD | 0409 570 246