Sports Chiropractic at
Noosa Life Chiropractic and Massage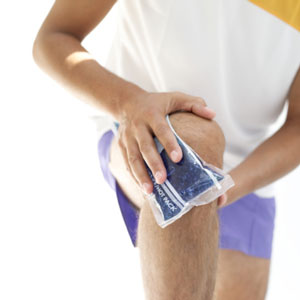 Used by professional and amateur athletes alike Chiropractic spinal rehabilitation and managed spinal health care is used extensively. Sporting injuries come in a wide range of incidents from common strain, sprain events to more radical and debilitating circumstances. Physiotherapists do an amazing job in rehabilitating soft tissue injuries and we would refer you to a physiological if we thought their range of experts were more appropriate to help you, however, we are as different in our approach and the conditions we treat are largely different.
Chiropractic sports medicine specialists first began treating Olympic athletes at the Olympic Games in Montreal in 1976, when Dr Leroy Perry began working with the Aruban team. The first official appointment of a chiropractor to the US team was during the 1980 Winter Olympic Games in Lake Placid, New York when Dr Stephen J Press recommended Dr George Goodheart (developer of AK) to the chairman of the US Olympic Committee (USOC)'s Division of Sports Medicine. Subsequently, a program was developed to screen chiropractors for the USOTC in Colorado Springs, CO and chiropractors have been included with the US and other national teams since then.
Types of Sports injuries
The more common strains and sprains are best treated by soft tissue experts such as physiotherapists, however long-term functional management of things relating to spinal imbalance and range of motion are often the realm of the Chiropractic. Most universities throughout the World offer a special certification course where doctors of Chiropractic can gain post graduate credits and specialised in sports Chiropractic.
I had a patient I distinctly remember, a professional rugby player found his stride limited when his sacroiliac joint was locked on one side. The Australian swim team (Guthry) coach was surprised when his anterior serious muscle on the left (arm pulling muscle) was working more effectively on the right than the left in an applied kinesiology muscle test.
You mean Swimming freestyle I would be pulling water more efficiently on the stronger side than the other, and therefore pulling to that side?" The answer was "Yes". He then went on to say how many of his swim team had difficulties following a straight line.
The greatest athlete of all time Mohamed Ali had his own personal Chiropractor, Dr Mike Nathinson from Miami. Ali told the newspaper journalists when asked "why Chiropractic", used to say "It gives me the added punch"! Dr Mike recalls Ali's first adjustment it was in Las Vegas at his training camp. "I adjusted Ali and said Mohamed you will now be faster than you've ever been!". He recalls that was a mistake. Ali Leapt to his feet and exclaimed "Fast, I'm so fast iIcan turn off the light and be in bed before it gets dark"! Mike told that story a million times and I never tired hearing it.
We can help you to be a better athlete
First we will do a complete exam and if needed spinal x rays. Reaching a diagnosis we can now make a Chiropractic treatment plan to optimise your sporting function. Managed Chiropractic care will mean fewer injuries and greater performance over a longer athletic life. We have the experience, the expertise and what's more important we have the desire to help you to be a balanced athlete naturally. Remedial massage is a part of what we offer at Noosa Life Chiropractic and Massage. Most athletes find massage a must.
CONTACT US »

Sports Chiropractor in Tewantin, Noosa, Sunshine Coast QLD | 0409 570 246